Outdoor and sand events take place at our premier sand sports facility, The Beach at Craig Ranch.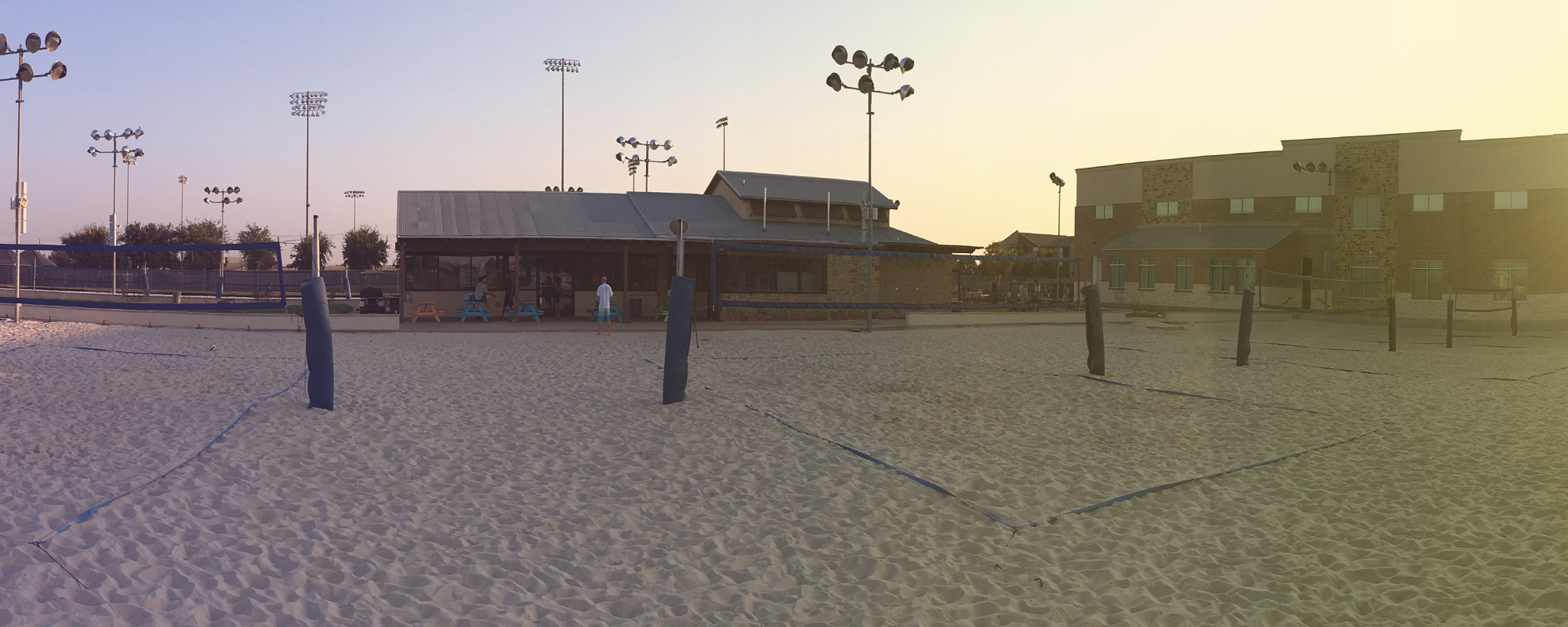 Lighted premier sand sports complex with 12 volleyball/tennis courts or 6 to 12 soccer/football fields
 Outdoor showers (4 full body and 2 foot)
Outdoor speakers with patio audio jacks for DJ or iPhone
144″ Outdoor screen for football watching parties, movies on the grass, or dance parties.
The Beach offers opportunities for players of all ages and skill levels to play various sand sports, like Sand Volleyball, Sand Soccer, and Sand Tennis, all of which are highlighted below:
When you hear Sand Volleyball, you may automatically think of the traditional game, doubles play at the Summer Olympics by elite athletes like 3-time gold medalists, Kerri Walsh Jennings and Misty May-Treanor. But at the grassroots level, sand volleyball is played by kids/teens and adults from beginner to elite in a variety of formats including doubles, 4×4 and 6×6!
Sand Soccer, with an emphasis on agility, stamina, finesse, speed, footwork, and fun, encourages a high level of fitness that comes from running continuously on the sand, a surface less stable than turf plus better conditioning in the players' legs. The game is played on a smaller field allowing players to shoot from anywhere, resulting in a fast-paced game. The movement and passing of the ball are vastly different from regular soccer due to the sand's unpredictability. While sand soccer is quite different in play and strategy than regular soccer, playing it makes a better soccer player with the development of unique skills.
Take the fun and fast-paced sport of tennis, combine it with the sun and sand and you have Sand Tennis – a volley game, a ball cannot bounce on the sand, that is simple to play and fun for all ages.
The Beach is a great place for non-sand activities too like CORNHOLE and BOCCE BALL that can be played in our large grass area.