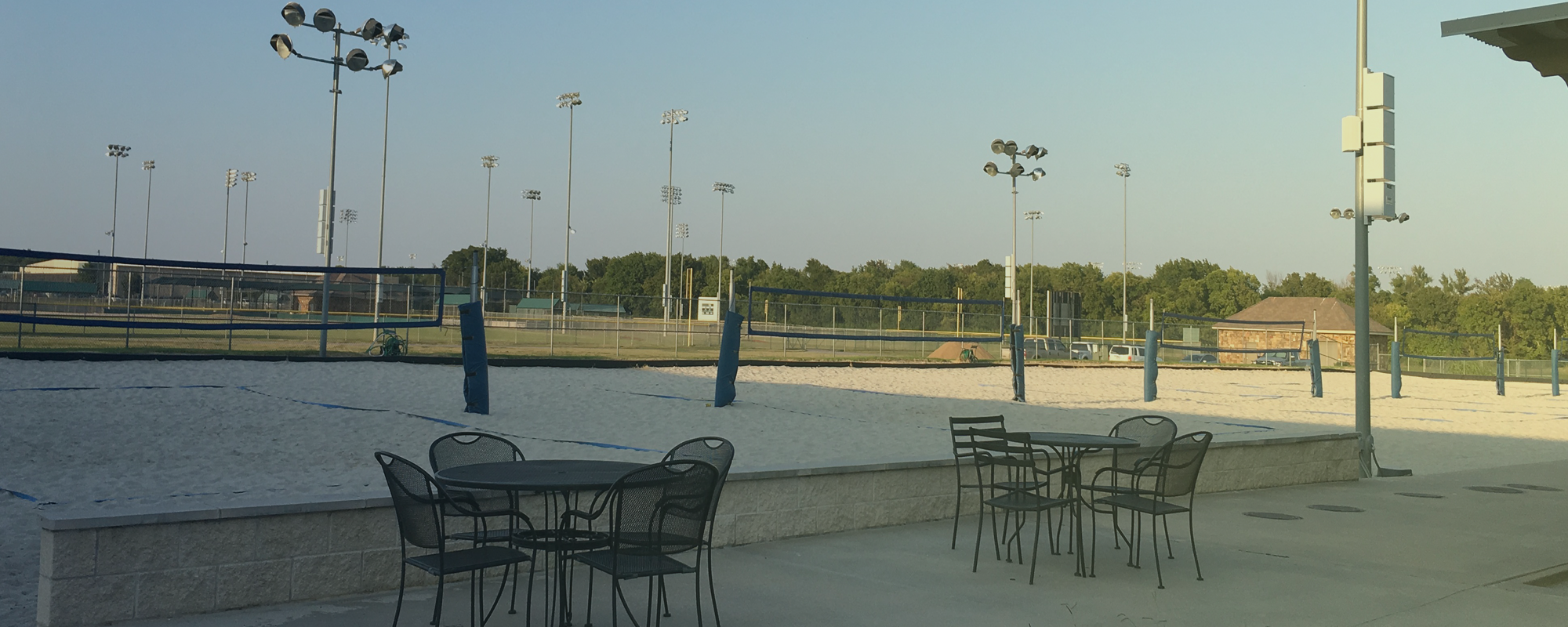 As a sports-minded family, we have always had a passion for sports. In the summer of 2007, our oldest daughter began playing sand volleyball in order to help her indoor game. She absolutely loved it, and this love spread to our youngest daughter and naturally reignited our love. Watching the 2008 Olympic Beach Volleyball Teams take home the gold capped off our love for the sport. At the time, playing in the Dallas-Ft. Worth area was difficult. Facilities with a sufficient number of courts were bar-focused businesses, not ideally suited for young athletes. We wanted a place that our kids and their friends could play, a place that we could play; a place that would appeal to volleyball and sports lovers of all ages. Within a year, we learned that the NCAA was proposing to make sand volleyball a scholarship sport. The time was right for a family friendly sand sports facility. In early 2009, we began our quest!
We were introduced to the great folks in the Craig Ranch Community in McKinney, Texas, who happened to have an ideal piece of property, surrounded by sports and healthy living galore! Our dream became a reality in September 2010 with the completion of 12 pristine sand courts plus pavilion area, called The Beach at Craig Ranch. This pavilion area was enclosed in March 2013 and Bermuda's Grill & Bar (onsite food and beverage) and The Beach Pro Shop (onsite retail) were added. We expanded our dream in December 2014 with the completion of a 18,600 indoor facility ("The Sports Cabana" or "The SC") that compliments The Beach and helps provide year-round programming. The Beach and The SC will house the final phase of our dream, the Versatile Sports Academy ("VSA"), building versatile athletes and helping them find their sport passion by providing opportunities to train in the fundamentals of multiple sports.
Our two-sport venues can move seamlessly between a variety of sports including volleyball, soccer-related sports, tennis and host leagues, classes/clinics, tournaments, practices. Both venues are also perfect for all-occasion parties/banquets, team building, conferences and other corporate events.
Opportunities for EVERYONE to enjoy!! We can't wait to see you and your family at one of our venues The Beach, Bermuda's Grill & Bar or The SC diving in the sand, sipping a cold drink, spiking a volleyball, or just having fun!
Susan and Dale Hoelting